OEM & ODM Customers:


Bulk Orders, Customised Designs, Rebranded Packaging

Ever felt like you are competing with the manufacturer?

Tired of building someone else's business?

Not only are Dermaray products unique, but so are we as a company. Dermaray is not interested in relentless self promoting and undermining the business of our distributors by selling direct or saturating distribution areas. However, we recognise particular key partners may be interested and be able to derive additional benefits by establishing their own brand, or even having completely unique products. Some of the OEM services we can provide include;
Retail packaging with your logo and branding.
Product branding with your logo and branding.
Software customisation with your treatment program and business name in software.
Customised plastic moulding, unique product colours or an entirely new look and feel.
Technical modifications to the core design such as laser wavelength, laser power levels, combination of laser module types (visible lasers, infrared lasers blue, red, green etc.)
Please note these services are not available for the average order and are considered on an individual case by case basis. Confidentiality, non-disclosure agreements, minimum orders and usually a significant contribution and investment is required. Some suggested applications are;
A unique product for an established hair restoration clinic.
A unique product for an established skin treatment clinic.
A uniquely branded product for a particular market or regulatory requirement.
A customised product for inclusion in a wider treatment system.
Protect an established market and add value to a local distributor.
Dermaray technology is also available for purchase for other system integration including the following core technologies; (please visit http://www.tcgindustrial.com.au for more information)
Proximity detection technology.
Laser module controllers.
Battery charging mechanisms.
Electronic fluorescent bulb starting without a ballast transformer.
Low level micro controller operating systems.
Below is an example of custom colours and lens painted artwork and also a clear plastic case. There is no limit to the finish and colour of existing plastics. Entirely new and unique plastic designs are also available.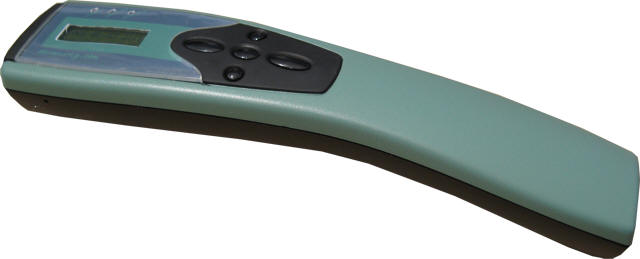 Hand held and battery operated medical treatment for chronic skin conditions such as psoriasis, vitiligo, dermatitis, acne and alopecia areata (autoimmune hair loss.) The safest, most powerful and technically advanced hand held UV phototherapy available. more

Available NOW

Hand held and battery operated medical treatment for general or pattern hair loss, physiotherapy applications, cosmetic skin treatments and chronic pain management. The safest, most powerful and technically advanced hand held laser phototherapy available. more

Available NOW